Because I'm getting sick of them in my user info...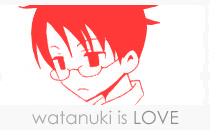 Made by
depperte.


Yuuko-sama is smirky love.
Made by
quitelife00.


Sakura and Syaoran is love forever fated.
Made by
anijgrl7.



Ichigo is heroic love.

Hitsugaya is boy genius love.

Ukitake needs tender loving care.
Yachiru is scary, adorable love.

Rukia is lonely love.

Hirako is left of center love.



The works of Hayao Miyazaki are my kind of love.
Made by
meimei__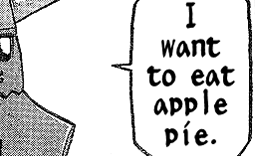 ♥:
albel

Roy x Hawkeye is love.
Made by
hamsterfactor

Edward with wings is sparkly love.

Ed is evil Love



Mars is Love
Made by
_outside_castle



L's Expressions are nothing but love. ♥

Made By - BRITTKNEE

Made by
tam_atm.